SmarterFox : Imporove your browsing experience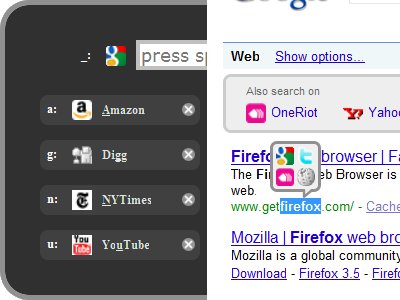 SmarterFox learns site pagination systems and allows you to view other pages without even a single click.
These are the features offered by SmarterFox.
SmarterFox makes your address bar smarter by integrating Google search with awesome bar(address bar).
Save flash based content.
There is a quick launcher which allows you to open your favorite sites.
Search selected text in Google, Wikipedia and other sites.